How do we

support?
At Transforming Support, we value local partners' relationships and expertise in understanding the people they support and the resources each person can access for support within local health and social care teams. The combined support and expertise between Commissioners, Social Work Teams, Health Services and Transforming Support work together to provide an excellent personalised service. 

Our support model combines active support with positive behaviour approaches and structured engagement with professionals from the local community. With a focus on the individual, our highly trained support staff will regularly review outcomes with the client, behaviour support and multi-disciplinary professionals. Understanding what is important to each client underpins our path to achieving realistic outcomes with support from commissioning partners, external professionals, advocates, other support workers, friends, and family.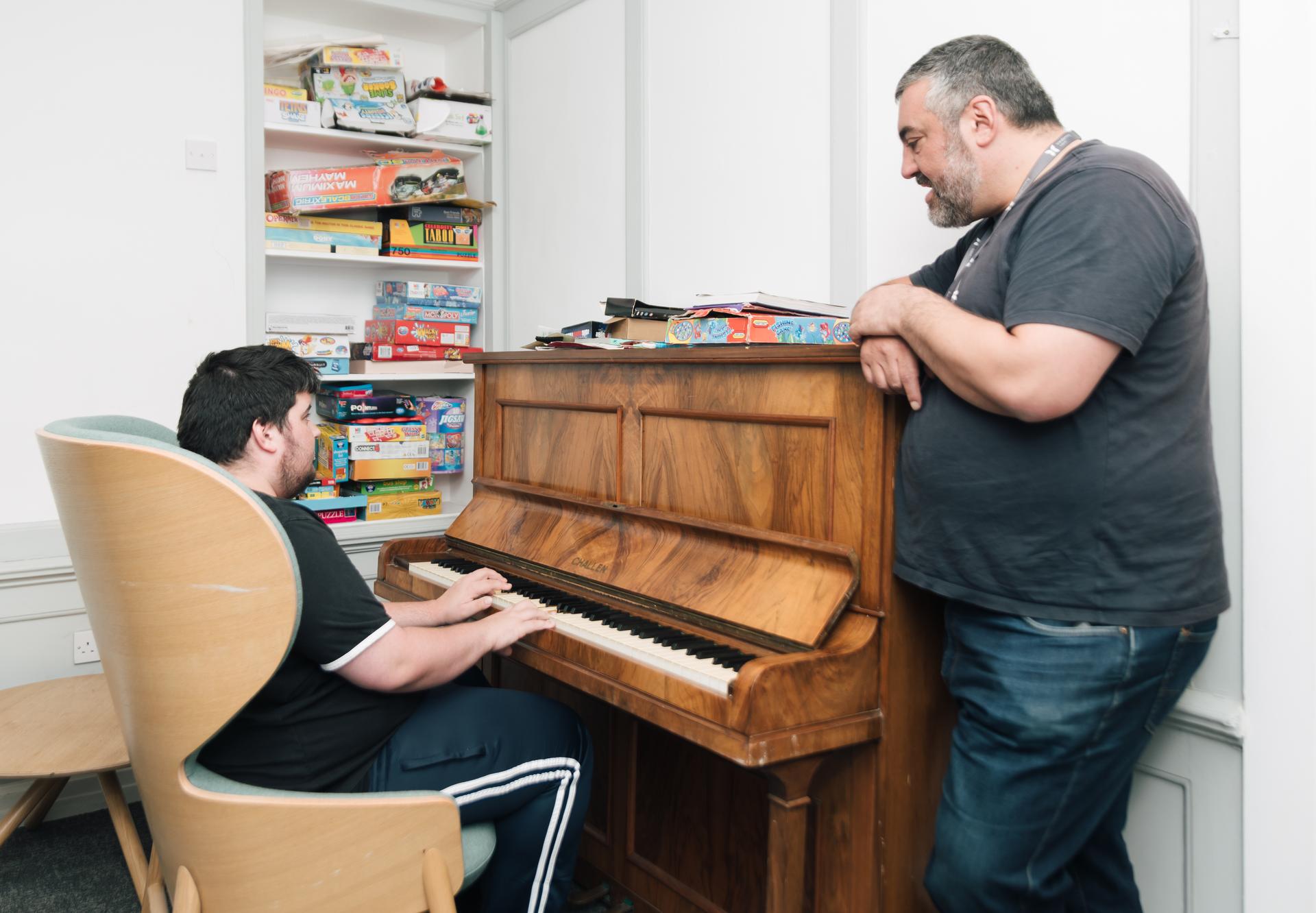 The key

details
Our focus is on supporting individuals to develop and maintain independence in the community. 

All our support packages are tailored to the needs of the individual.

 

We work with OTs to ensure the property is fully adapted for an individual to ensure the best success in their new community placement. 

 

We use Positive behavioural support, including PROACT-SCIPr-UK® or  MAPA®  trained staff, depending on individual needs. 

 

Occupational Therapist input helps identify any adaptions early to fully support the individual's well-being to maximise the client's success in their new home.

 
Staff is fully trained to support a range of individuals and specific training in Autism, Epilepsy, Mental Health, PEG, et al.
Our Positive Behavioural Support includes PROACT-SCIPr-UK® or MAPA®.